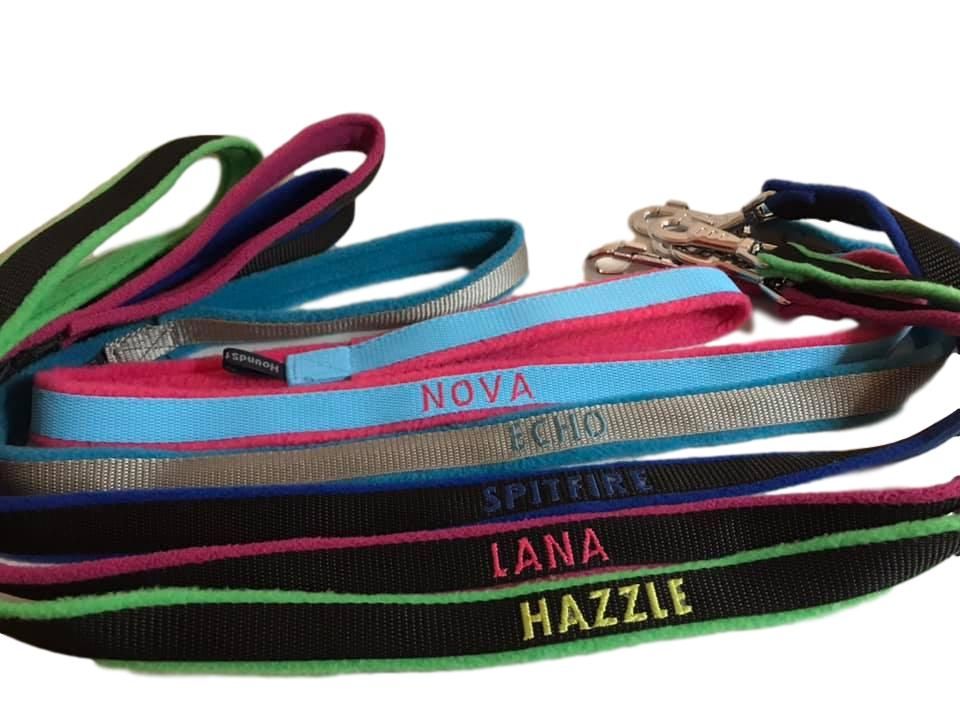 I pride myself on quality and customer service and strive to provide things you won't find on the high street.
I love making bespoke products, so if there is something you are looking for and you can't see it on the website, please Contact Us
What Our Customers Say...
"I LOVE Houndstuff! Excellent products, value and service. The headcollars and harnesses are top quality and as a dog trainer I always recommend Houndstuff products to clients who may find them better and more effective than their current dog wear. I'm incredibly fussy about the collars my own dogs wear and every order I've placed has been dealt with perfectly - Houndstuff stuff is brilliant!"
"Just wow! Fantastic collars and excellent quality, much better than your standard shop bought ones. Washable and they don't lose their looks. Great price considering they are bespoke and I wouldn't buy anywhere else. Superfast delivery too!"
"I ordered a martingale collar for my greyhound and it was beautifully made. 14 months on it is still like new! Excellent quality and design. I've bought other hand made collars and they've fallen apart, my HoundStuff one is still going strong."
"It's easy to sing your praises Nikki, you produce lovely, high quality, well thought-out stuff. And bespoke too. What's not to love! "