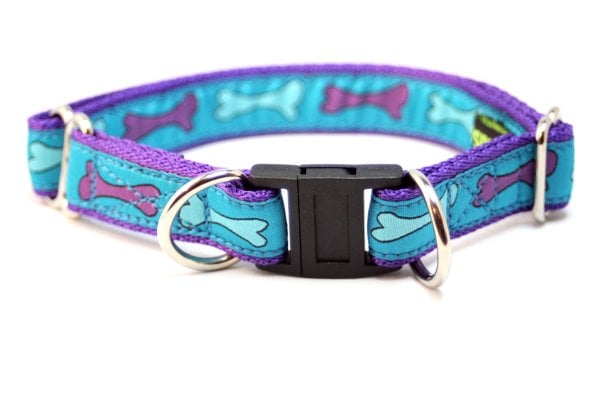 These collars have a safety breakaway clip similar to a cat collar that will pull apart under strain. They make ideal house collars, especially for dogs that like to play rough. With the addition of 2 d-rings, as pictured, they can be used as walking collars which won't come apart when attached to the lead but still have the safety aspect when off-lead, so no worries about your dog getting caught up in hedgerows etc. These collars can be made in 10mm, 15mm, 20mm, 25mm or 38mm wide, with your choice of trim. They are currently only available made to order. You can place your order via the Contact Form and we will email you a paypal invoice. Collars will be made on receipt of payment only.
We can now make embroidered collars & leads. They could have your phone number or important information about your dog. Or maybe just their name and fleece lined in your agility or flyball club colours.
We can also do information bandanas, for example, if your dog has a medical condition.
I have even done a personalised neck strap for a very large horse!
Please Contact Us with your requirements.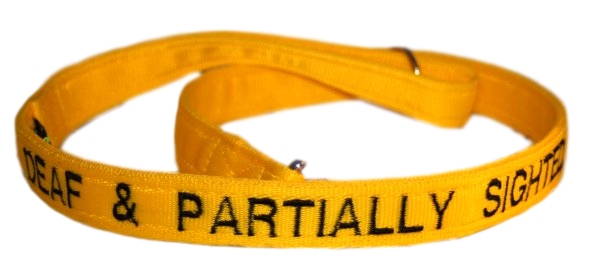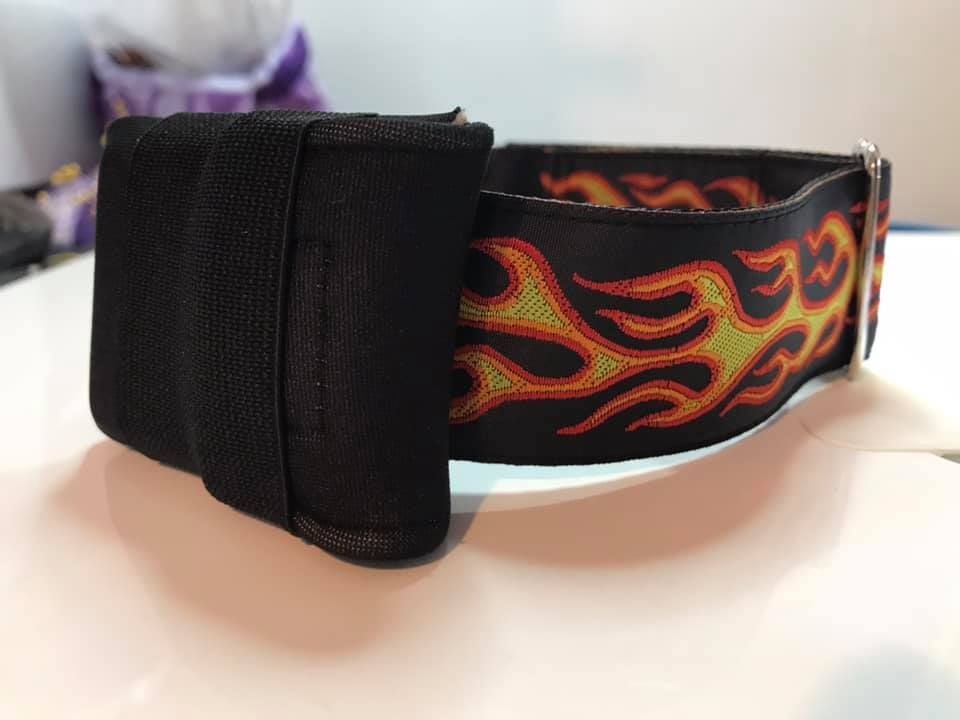 Made in waterproof neoprene, these keep your dogs tracker safely attached to their collar or harness.
They can be made in any of the standard tracker sizes and a choice of colours.